How the Jira Slack integration works
Two-way Slack integration for Jira
The Jira integration for Halp syncs tickets created in Slack with Jira Software or Jira Service Management projects. Comments, fields and other properties are synced in real-time from both directions, so tickets can be acted on from within Slack or Jira.
The integration supports Jira Cloud, Jira Server, and Jira Service Management. If you are interested in a Jira Server 2-way sync with Slack, please see this article: Jira Server Setup
What to Expect
When Halp is connected to Jira you can have all tickets or a subset of tickets created in Slack create an issue/story in Jira. The tickets in Slack will link directly to the issue/story in Jira.
To create a Jira issue from Slack use /support or /halp, or react to an existing message in Slack with the 🎫 :ticket: emoji. Learn more about creating tickets from Slack here: How to Open A Ticket from Slack.
To comment on a Jira issue, comment on the thread in Slack or comment from the Jira UI. Halp will keep both directions synced, you can comment from either place.
Mapping custom fields
Halp can be customized with forms and fields to collect information when users open tickets in Slack. These fields can be mapped to fields in Jira as well. Go to your integration settings from the Halp web interface (mycompany.halp.com) to configure your installation.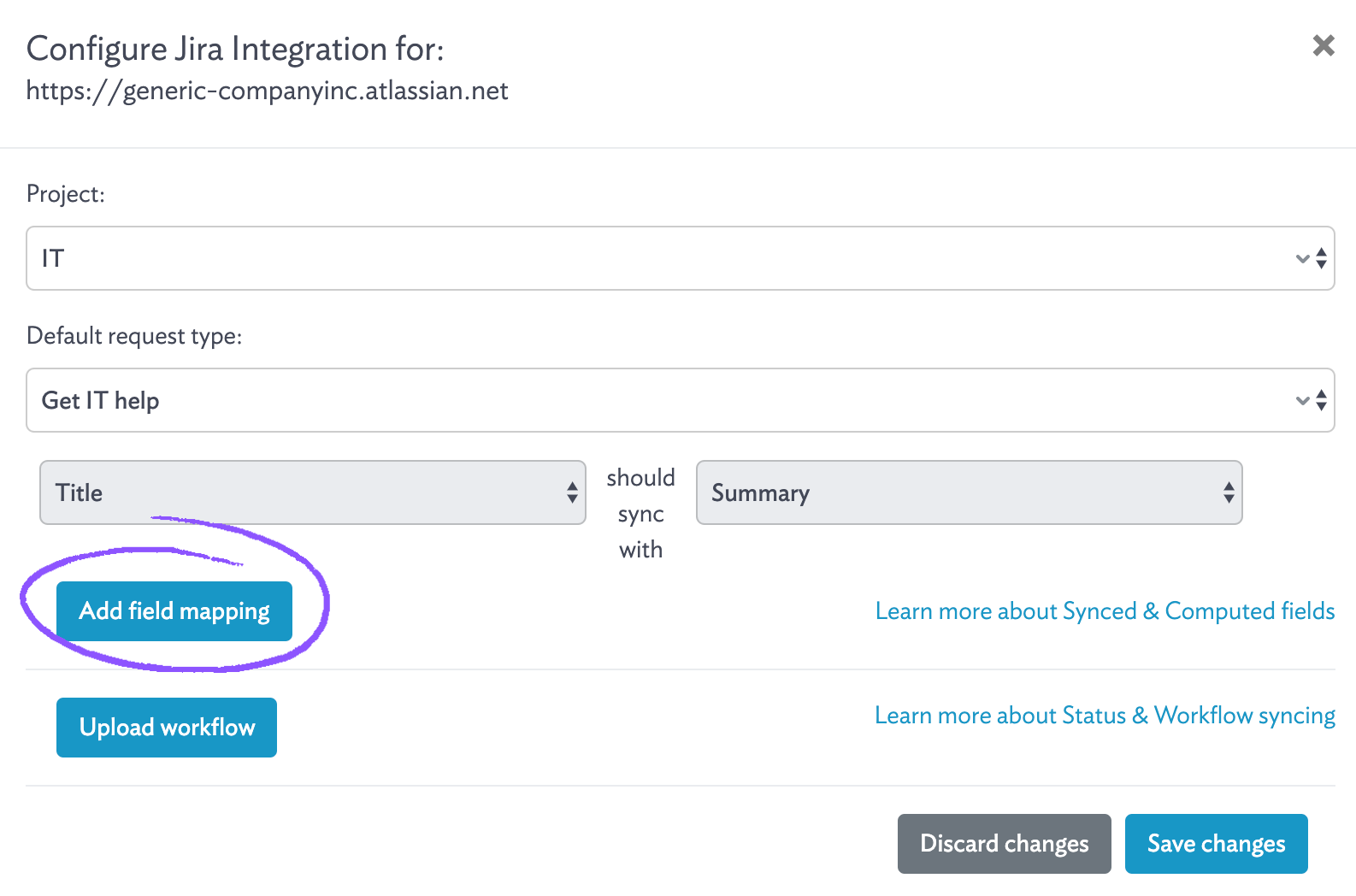 Syncing assignee and reporter
Halp will attempt to find a Jira user (or create a Jira Service Desk customer) when opening an issue on behalf of a user. If we are unable to, the reporter will be the Halp app. You can fix this in the future by making sure your Slack user's email address matches their Jira email address.
The assignee works in a similar way. Halp will sync the assignee If we are able to find email address in Jira or Slack, and we'll notify you in the ticket thread if we are not able to find the user.
Creating Halp tickets for issues created in Jira
Issues created in Jira can create a ticket in Halp and be synced with a triage channel of your choosing. Just create a Recipe and select "When issue is created from an integration" as the trigger with Jira as the selected integration. You can then create a ticket, and also route those tickets to different triage channels.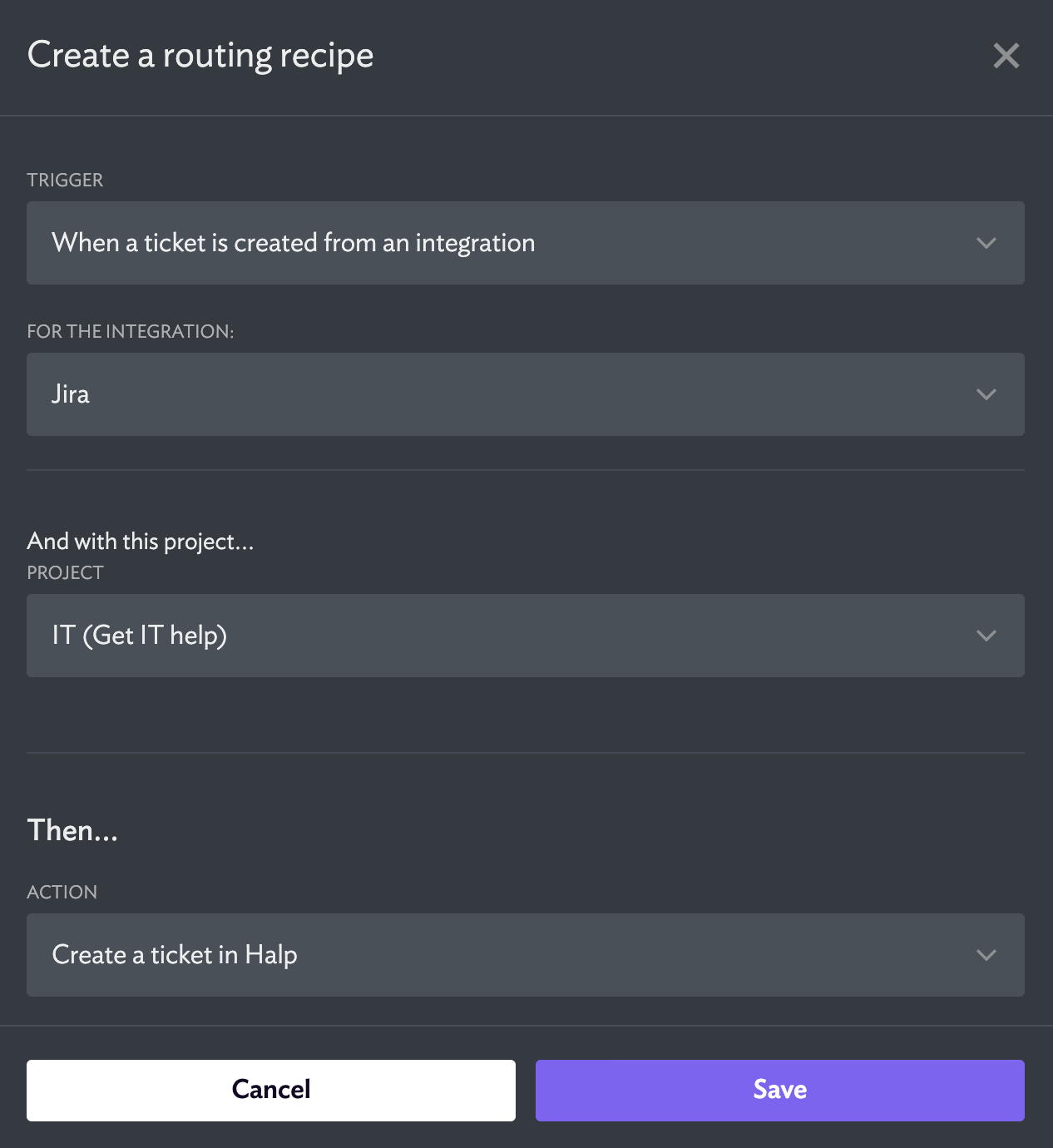 Connect Halp to multiple Jira Projects
You might want to map tickets to different Jira Projects or request types. No problem! Learn how to do this here.
Installing
Ready to install? Follow the installation instructions to get started!
---
---