Using Halp to send email requests into Slack & MS Teams
In addition to using Halp to track and categorize your requests from Slack & MS Teams, you can also set it up so inbound emails create tickets in Slack/MS Teams. Any messages left by your agents on the ticket will send as an email reply to the requester.
To set this up:
In the Halp web app, go to Settings > Email.
The email address in pink at the top of the page is the address that will accept incoming emails into Halp.
Here, you can also add an enabled email address such as itsupport@yourcompany.com. Note: This email address cannot be your direct email address. If the email address matches the address of one of your agents/admins, tickets won't be created for received emails.

Finally, you will need to set up an alias or group in your email account and forward emails to the Halp inbound email found at the top of this page.
Optional: You can set up a recipe to automatically sort tickets into different triage channels based on the email the request was sent to. For example, if you have both your IT team and Finance team working out of halp, you can add both email addresses as an Enabled Address, then add recipes like the one below to sort emails into the correct triage channel
For more information on creating multiple triage channels and recipes to sort between them check here for Slack and check here for MS Teams.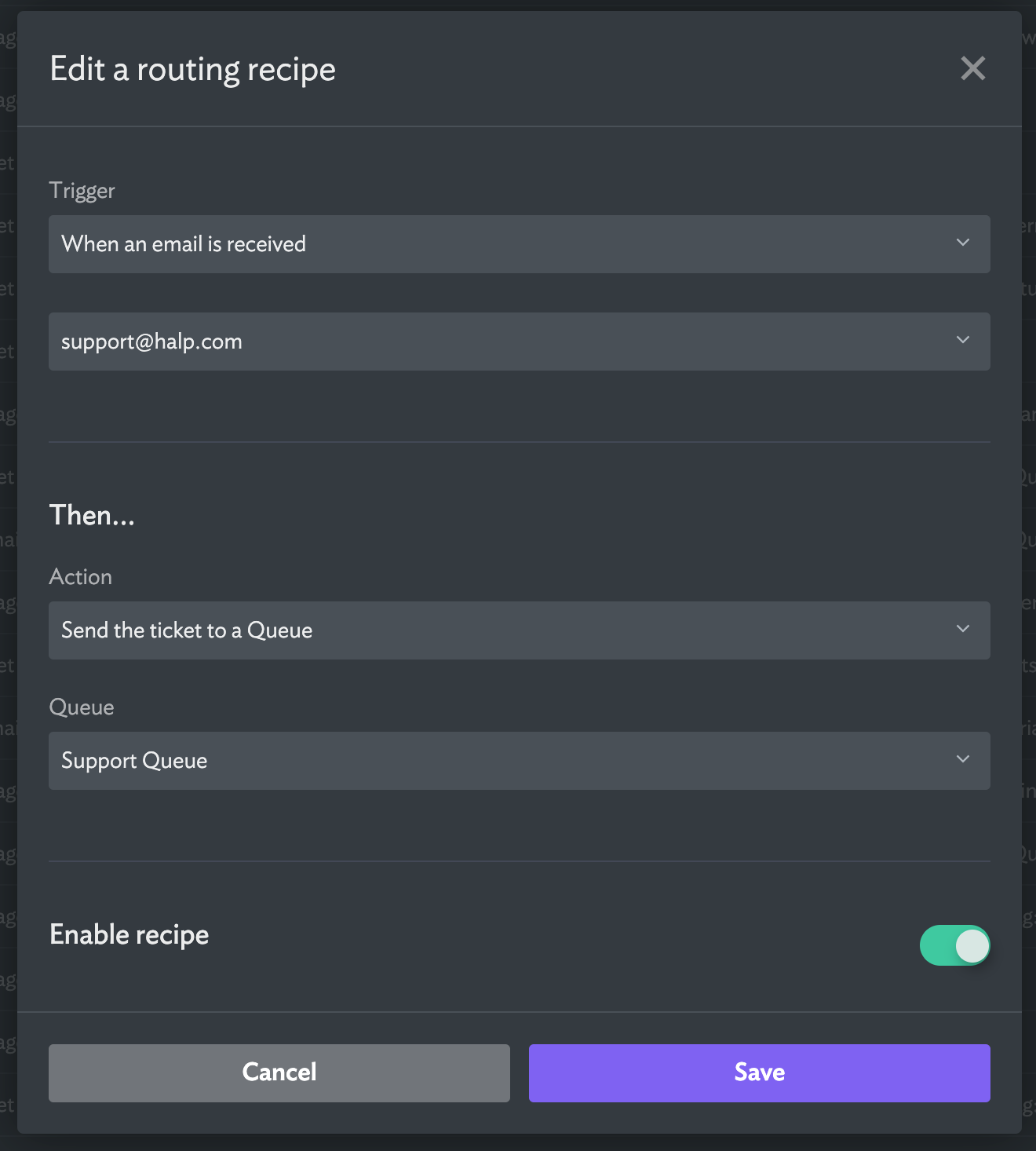 How does this work?
When an email is sent to an enabled email address that forwards to your inbound Halp email address, it will create a ticket based on your ticket routing recipes. If you don't have a recipe set up, it will go to your default triage channel. You can tell tickets created from email apart from tickets created in Slack & MS Teams by the 'Created via email' message under the ticket number.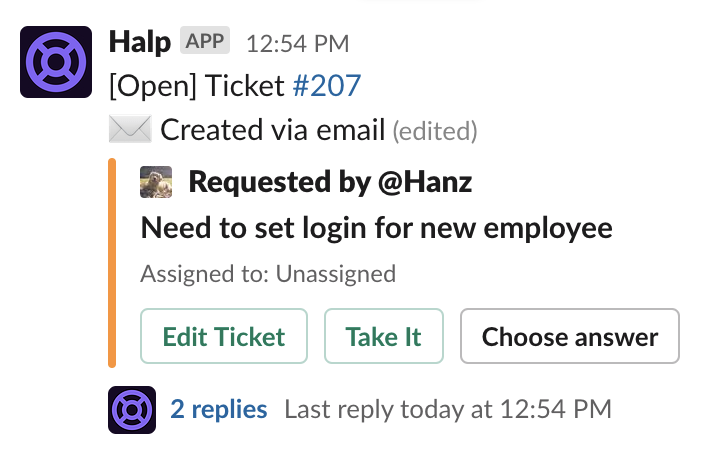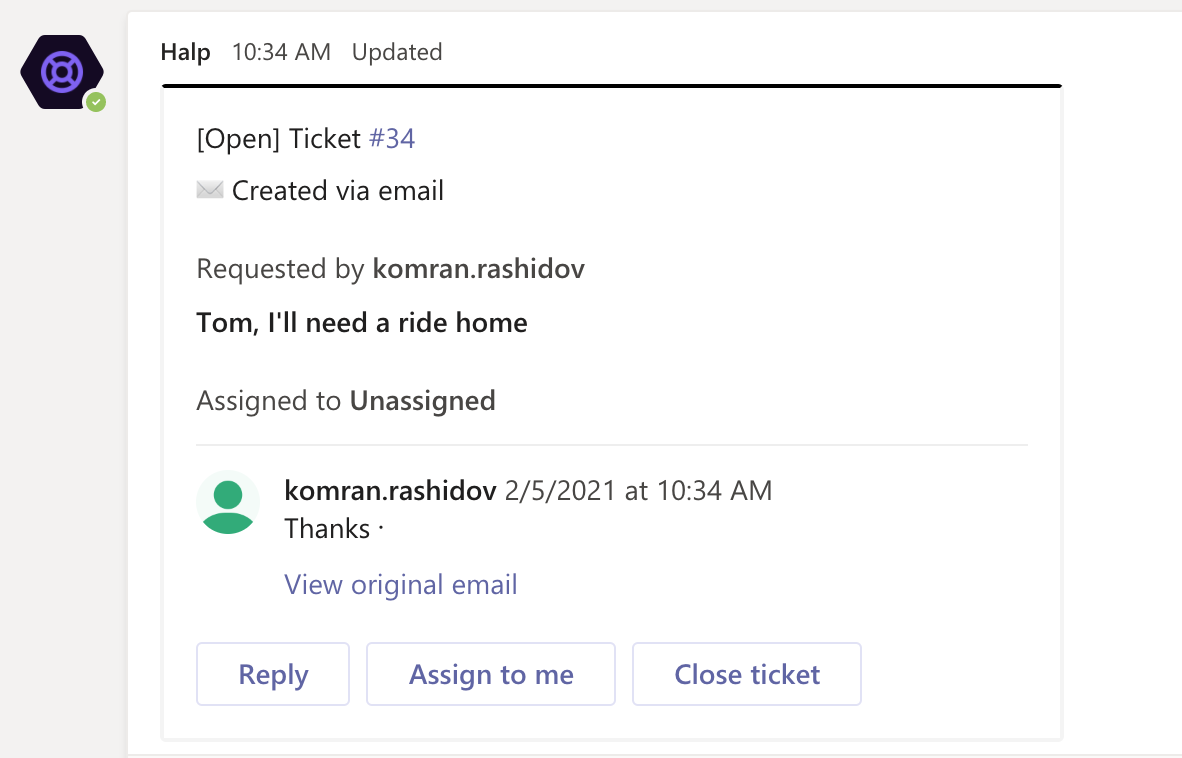 The end-user will receive an email back with your auto-response. The message can be customized from your Settings > Email page on the web. If the email of the user matches a Slack or MS Teams user in your workspace, it will also create a requester ticket in a direct message between that user and the Halp bot in Slack & MS Teams. You can also disable auto-responses by checking the box below the initial response box if you don't want users to be notified when tickets are created.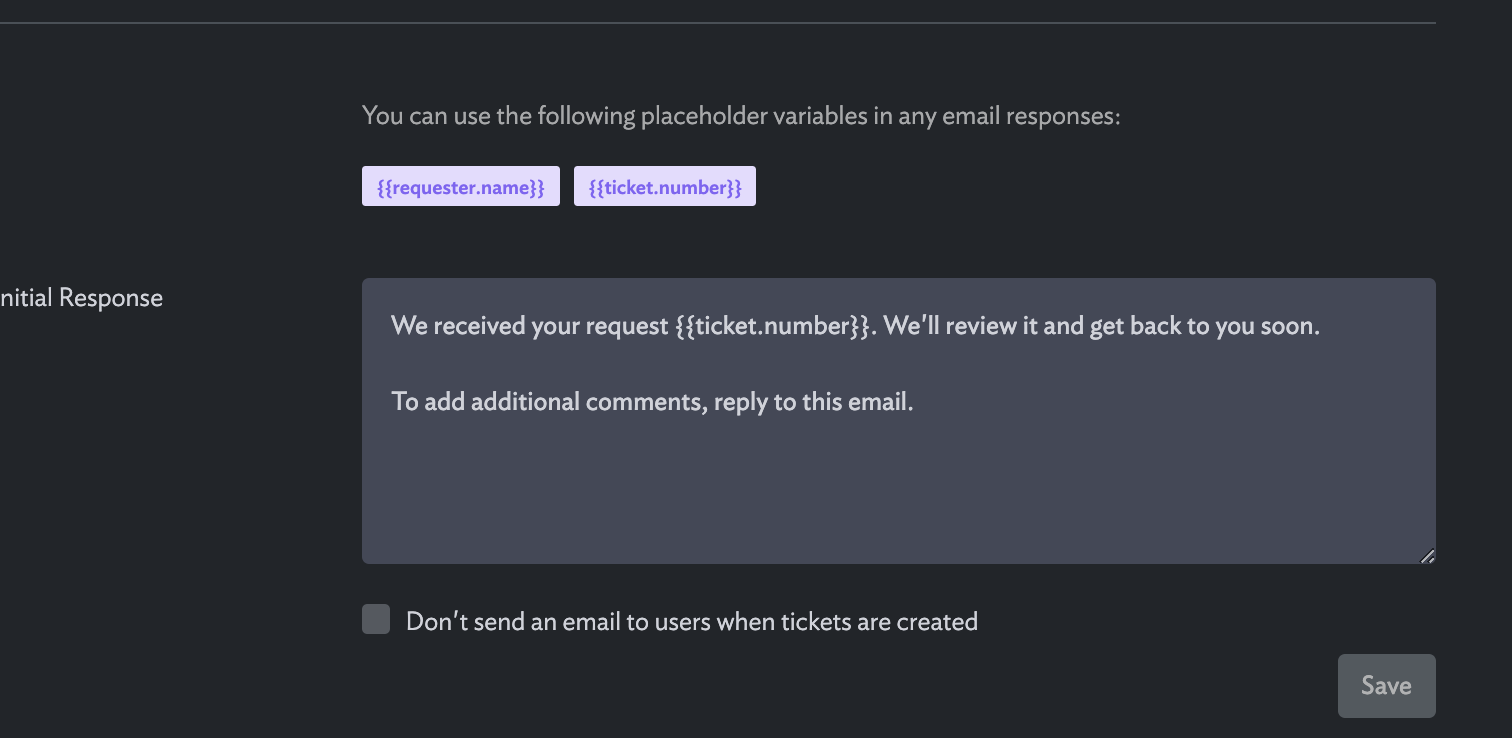 You can respond to the ticket in Slack/MS teams or from the web as you normally would, messages on the ticket will send as email replies and attachments will sync between the two. Sending attachments is currently not supported in the web or MS Teams. Here's an example: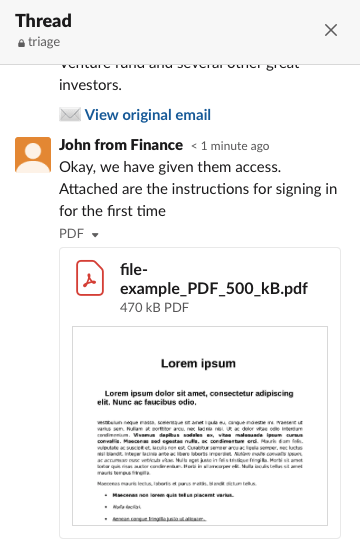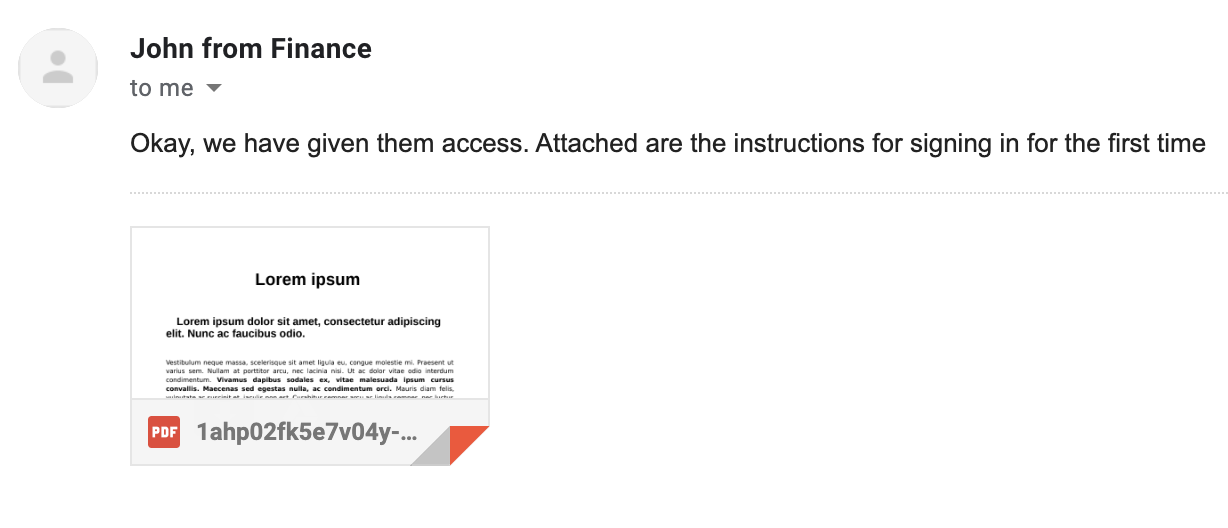 Looking for a live demo to show you how all this works? Register for our
weekly webinar
where we answer questions and show you Halp!
---
---