Using the Halp Tab in Microsoft Teams
Halp Microsoft Teams Tab
The Halp Microsoft Teams Tab is a way to better visualize and access your current tickets in Halp, right inside of Microsoft Teams. What you can see in the tab will depend on where you open the tab, as well as your current role within your organization's Halp account.
Halp Tab For Agents and Administrators
If you are an Agent or Administrator in Halp, and view the tab from within a Team, you will be able to see the first 100 tickets for your organization.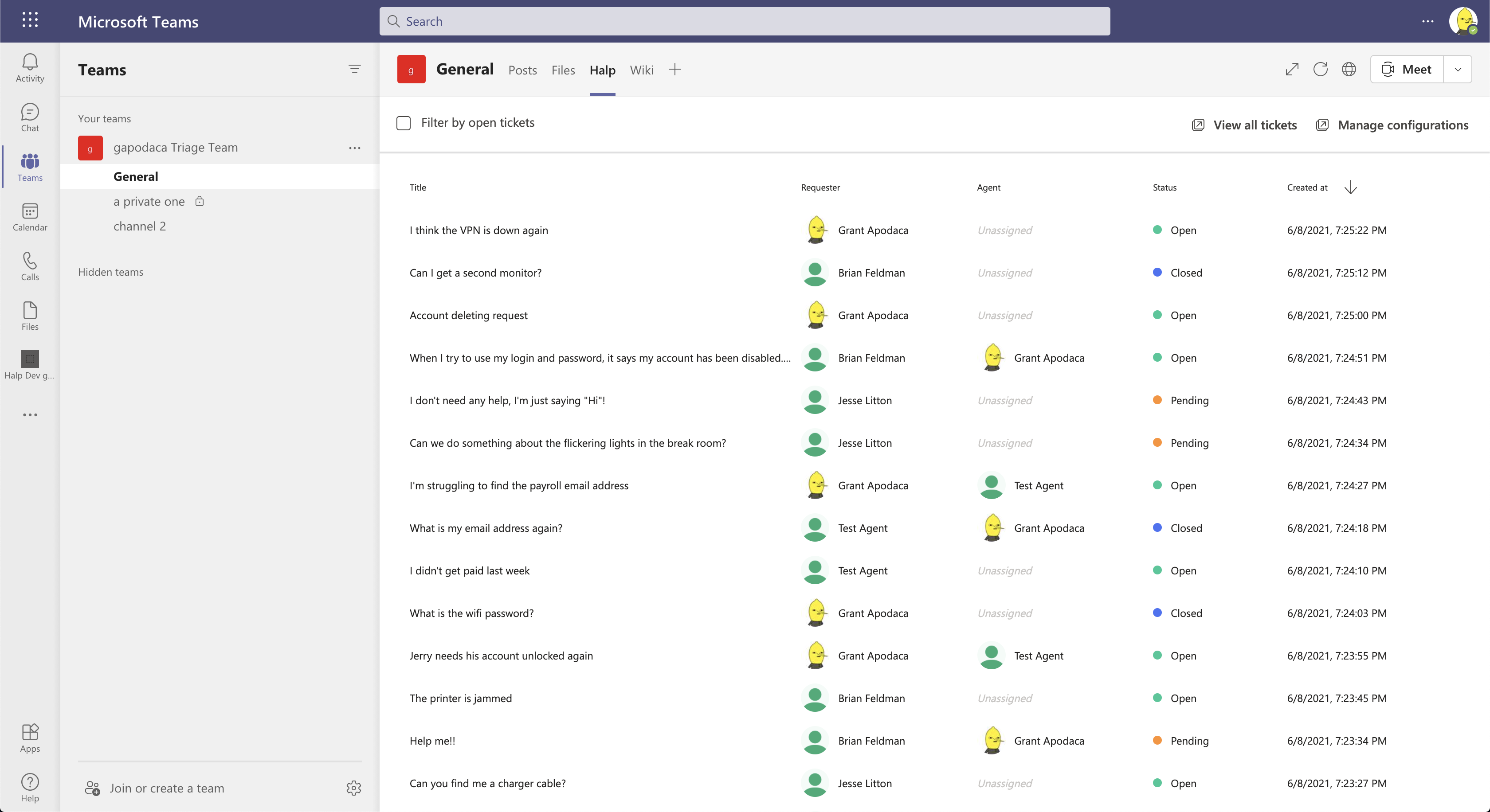 You can hover over the title of a ticket to see the complete title, as well as click on the title to open the full ticket details in the Halp Web GUI.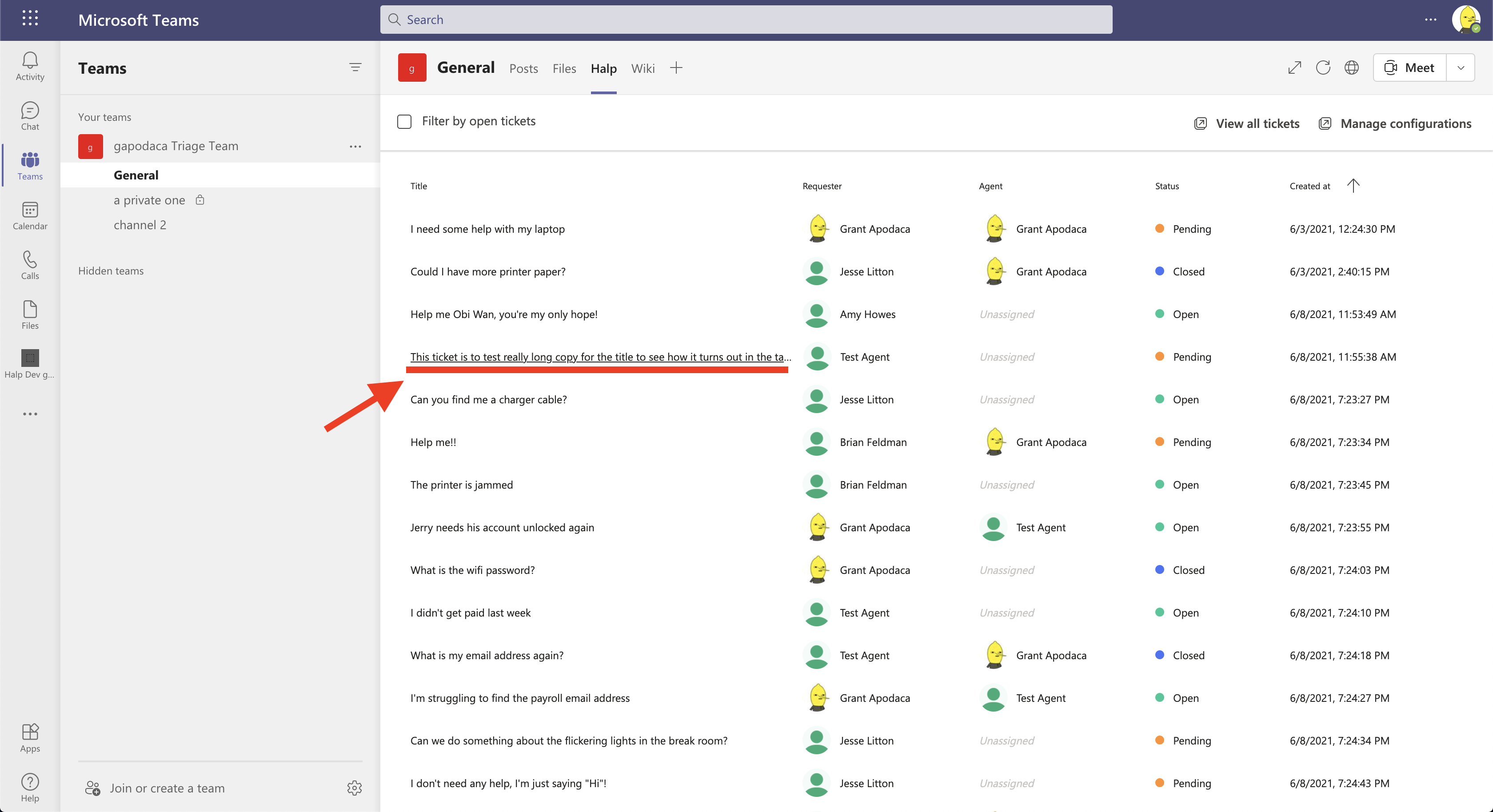 If you want filter the list of tickets to only include open tickets, click the checkbox in the top left corner of the tab.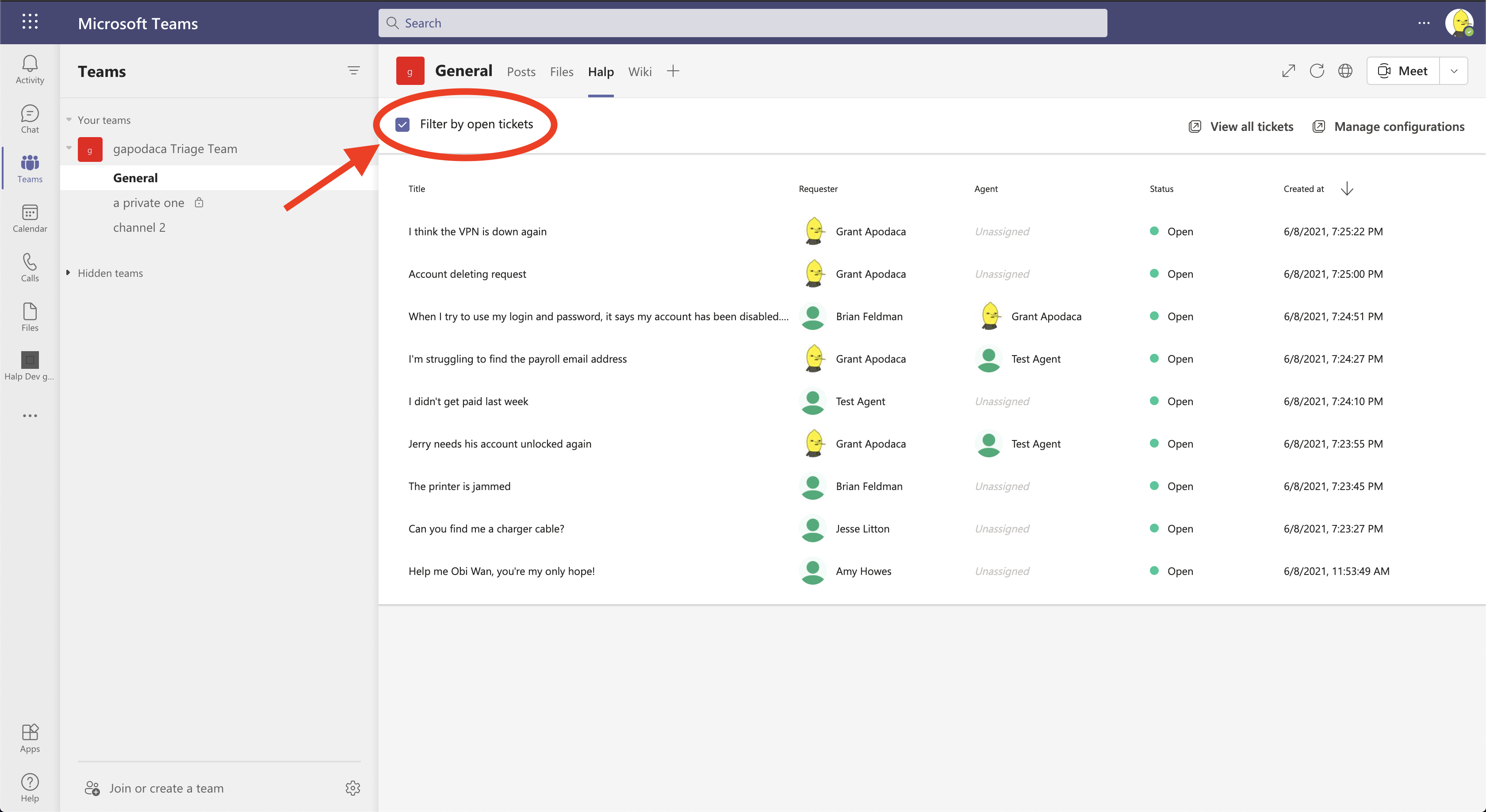 You can also sort the list of tickets in either ascending or descending direction by the date they were created. To change this sort direction, click the Created At column towards the top right of the list.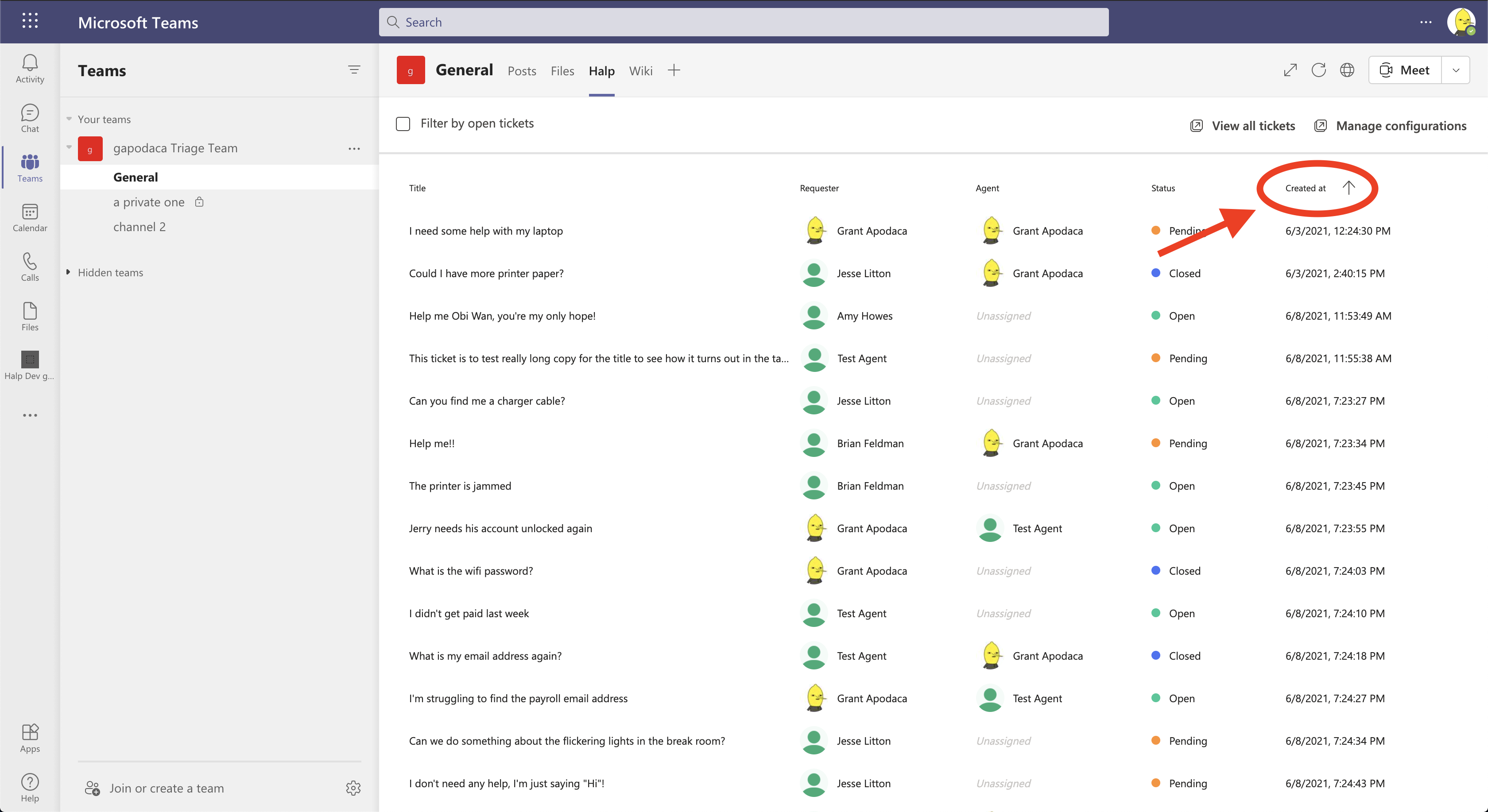 If you wish to see all of your tickets from within the Halp Web GUI, simply click the View all tickets button in the top right of the Tab.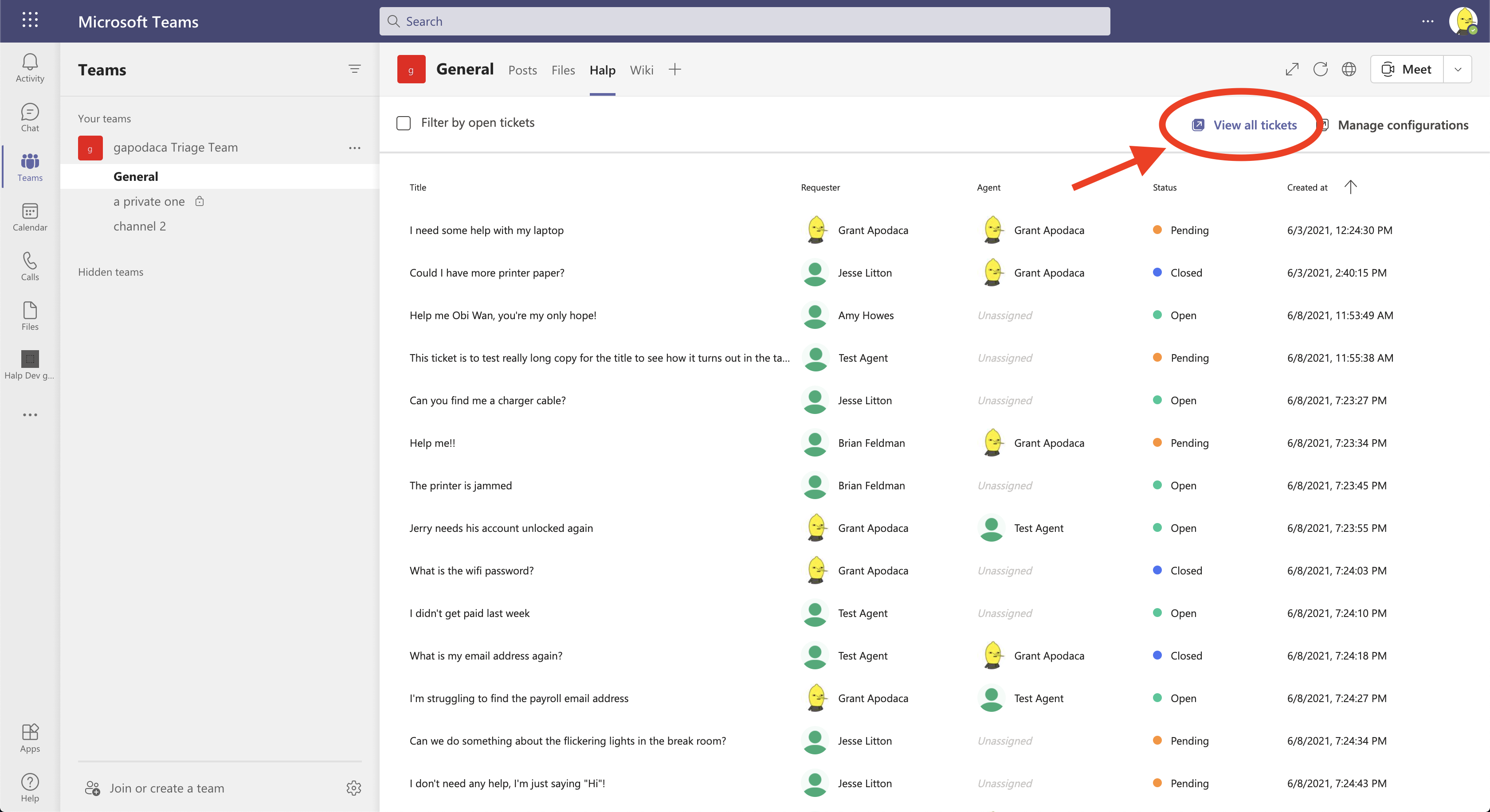 If you are an Administrator only, you will see another link to open the Halp settings page, where you can configure queues, recipes, forms and more. Simply click on the link in the top right of the Tab to open the Halp settings page.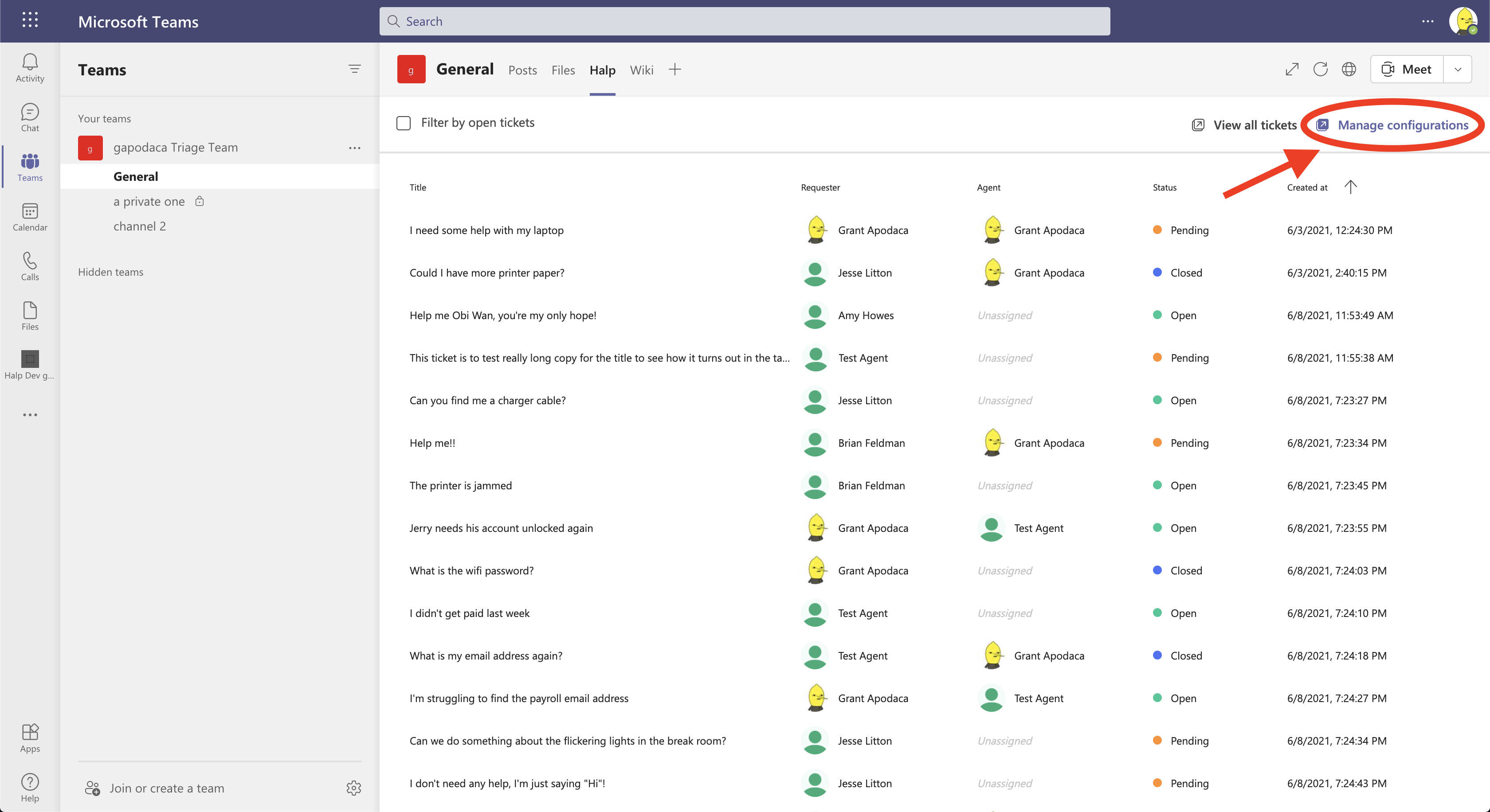 Halp for End Users, or anyone viewing Halp from their app sidebar
If you are an end user in halp, or you view the Halp Tab from your Halp app in your sidebar, you will instead see a simple guide on how to create a ticket. This guide includes a video walking through creating a ticket in Microsoft Teams, as well as a link for more help.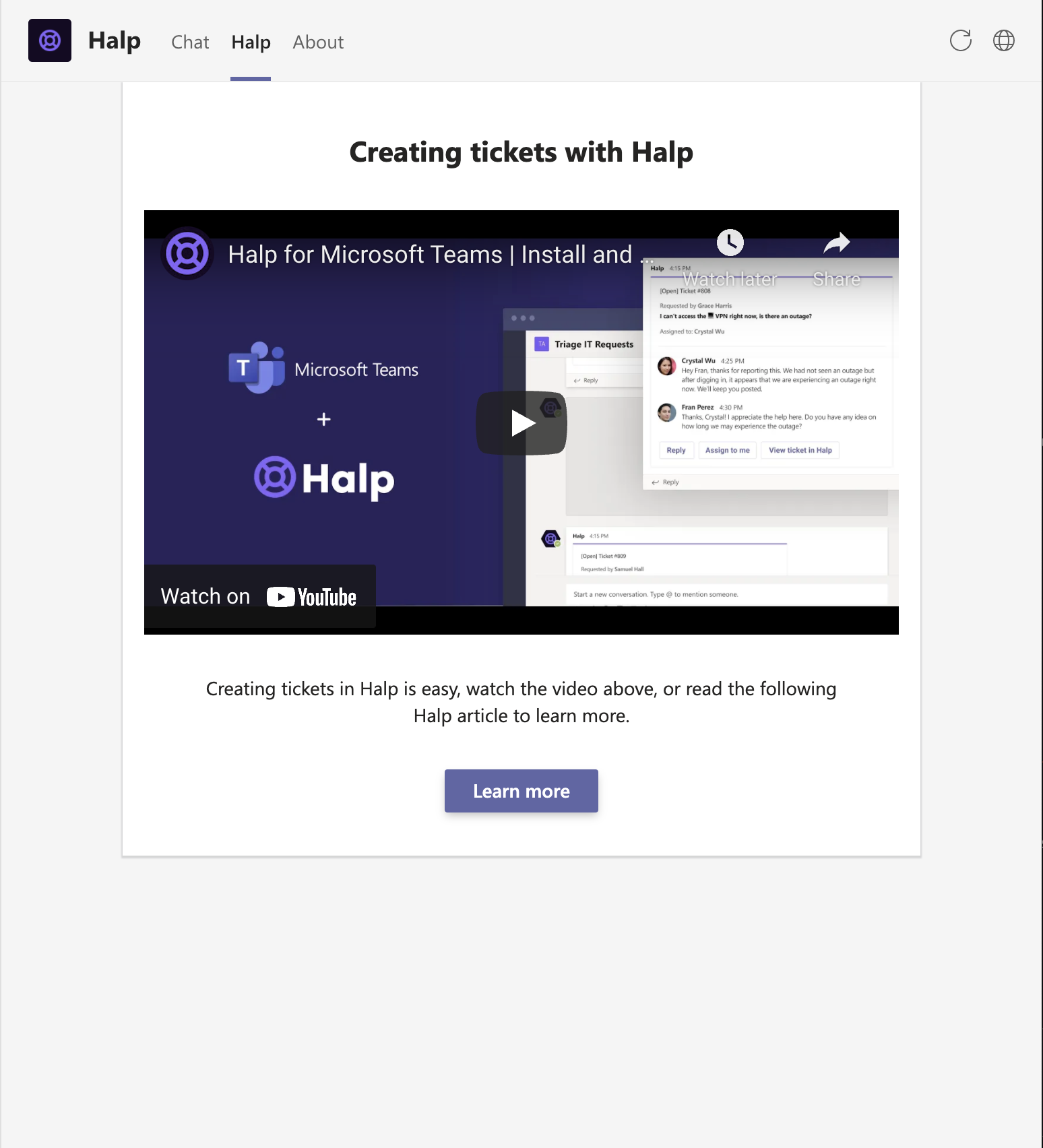 ---
---