Halp App Home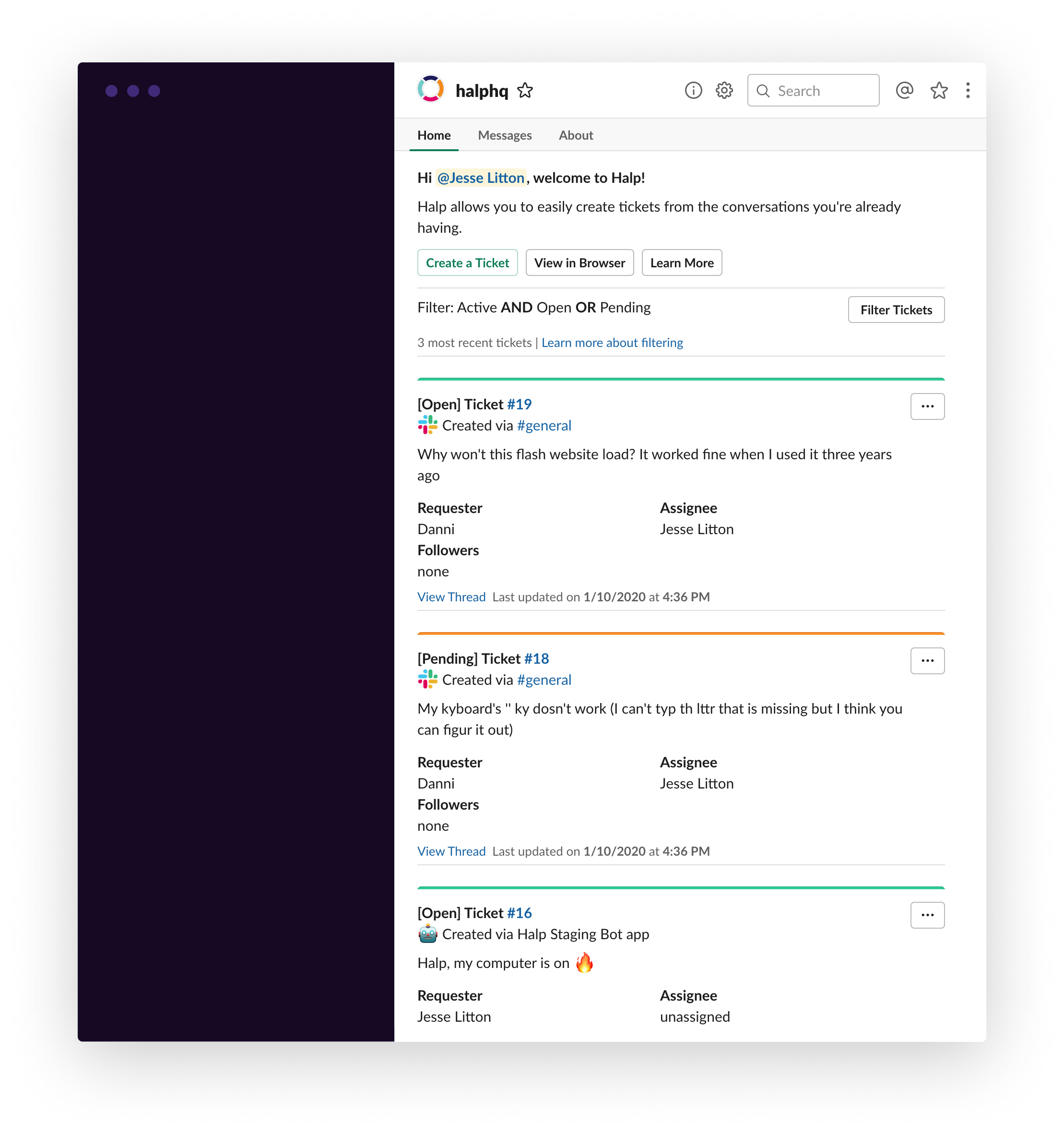 Slack recently released an "App Home" feature that allows apps to share a private, one-to-one space with a user. You can access App Home from the conversation list in Slack (or by clicking the app's name in messages).
Halp's App Home experience is a great way to quickly find a ticket, or series of tickets that you need to take action on (or reference). Sometimes, the ticket you're looking for isn't in the default list shown. In order to find tickets with specific criteria, you will need to filter this list. Quickly filter the ticket list by clicking the "Filter Tickets" button in Halp's App Home. Then, in the modal that appears, select the filters that you'd like to apply to the ticket list. Finally, click "confirm" to see a newly filtered list of tickets!
Filters have specific operators that work within categories, and between categories. When a filter is set within a category such as "Statuses", an OR operation is used. For example, when you select multiple "status" filters, such as: "Open" and "Pending". This will filter your ticket list to show any tickets with an Open OR Pending status.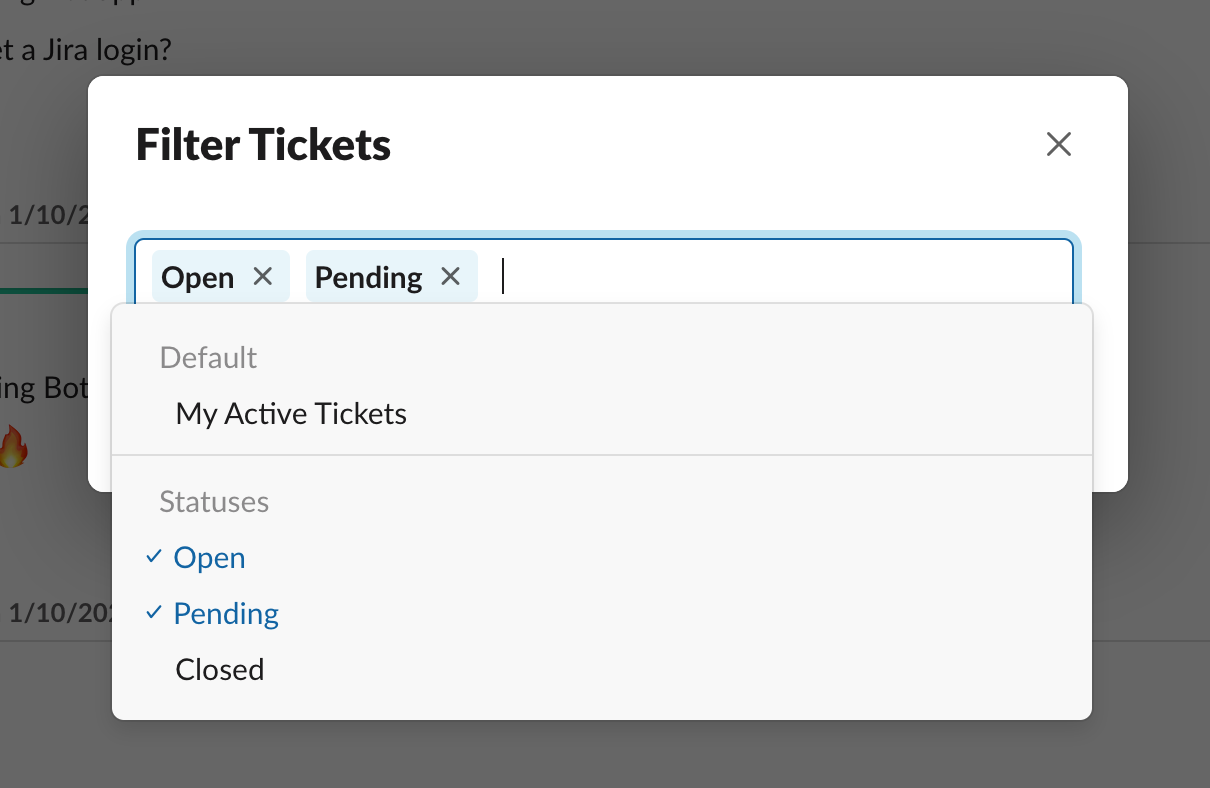 If you select an option from a different category, such as "My Active Tickets", this will be an AND operation. However, since "My Active Tickets" is a shortcut for all tickets without a status of "Closed", this would be the same as (in the example above) having "Open" and "Pending" selected in "Statuses".
A note to Agents and Admins:
Filter options (and categories) for Agents and Admins are more robust than they are for End Users. For example, there are Channels, Assignment, Creation Date, and more.
With the filter operators (OR & AND) in mind, along with the more robust filtering options, you can create more complex filters such as: Show me any tickets with a Status of "Open" OR "Pending" AND from the "triage" Channel AND "Assigned to me" (you).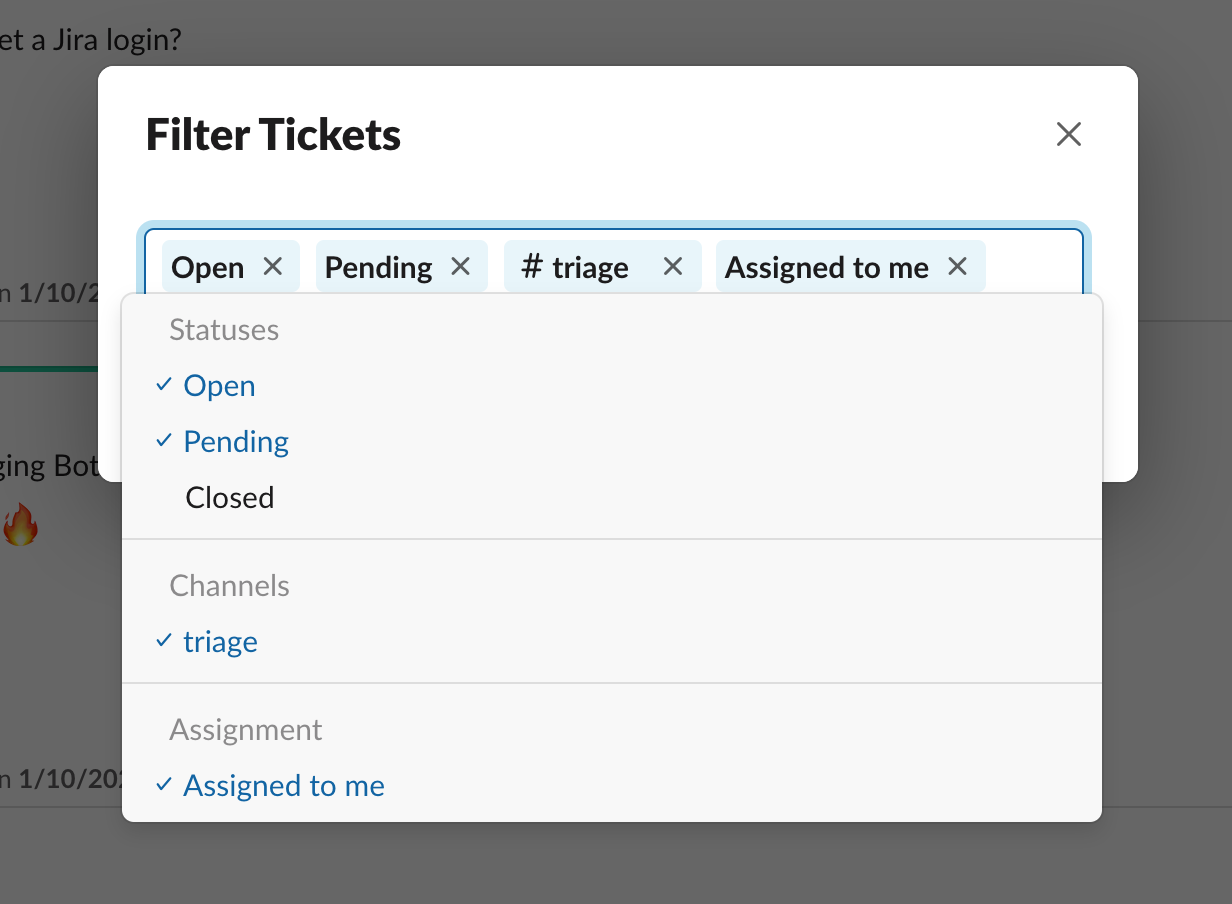 Looking for a live demo to show you how all this works? Register for our
weekly webinar
where we answer questions and show you Halp!
---
---