Halp Statuses
Ticket statuses live at the Queue level and can be edited from the Queue settings page. There are three status categories:
Open: Tickets that are created and/or waiting for support
In-Progress: Tickets that are pending or awaiting customer response
Done: Tickets that are closed or completed
Default Status Settings
When a new Queue is created, the following default Status settings are in place:
Three default statuses available (one per category): Open / Pending / Closed.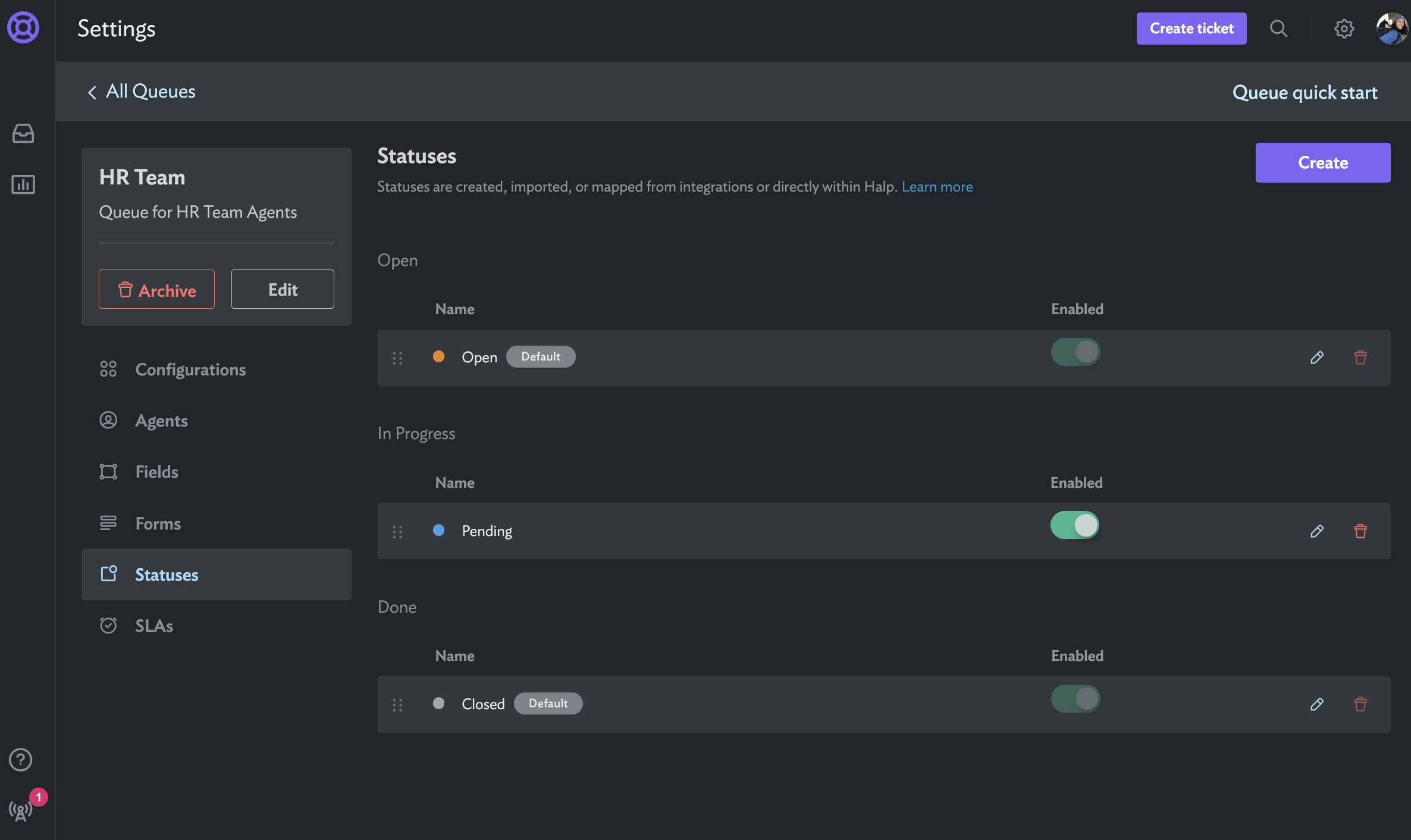 You can add additional statuses to those categories, but you must keep at least one in the Open and Done categories.
When a ticket is created, it will be assigned the default status in the Open category. 
If you click the "Close Ticket" button in Slack or Microsoft Teams, the ticket status will change to the default Done status.
[Slack Only] When a ticket moves to any status in the Done category, Assist will automatically collapse the ticket in the Triage Channel in Slack.
The Status color will be grey. You can change the color of each status to better reflect your team's preferences.
Integrations & Statuses
Jira: For Jira Enabled Queues, the statuses section is hidden. When a Queue is connect to a Jira project, all statuses are maintained in Jira.
Zendesk: If you are connecting to Zendesk, make sure the statuses match exactly between both ticketing systems
---
---