Saving Filters in Halp's Ticket List View
In the Ticket List view, when you update filters, we update the URL. That means you can bookmark the filters you use most!
To set these up, just set the filters on the side bar you want to use and bookmark the URL.
Open tickets:
Sample URL

https://[slacksubdomain].halp.com/tickets?queues=5f9c386ac6c0f249a8627676&sort-by=title&sort-direction=desc&statuses=61265af425b3f077fa4e935d,61265af425b3f077fa4e935c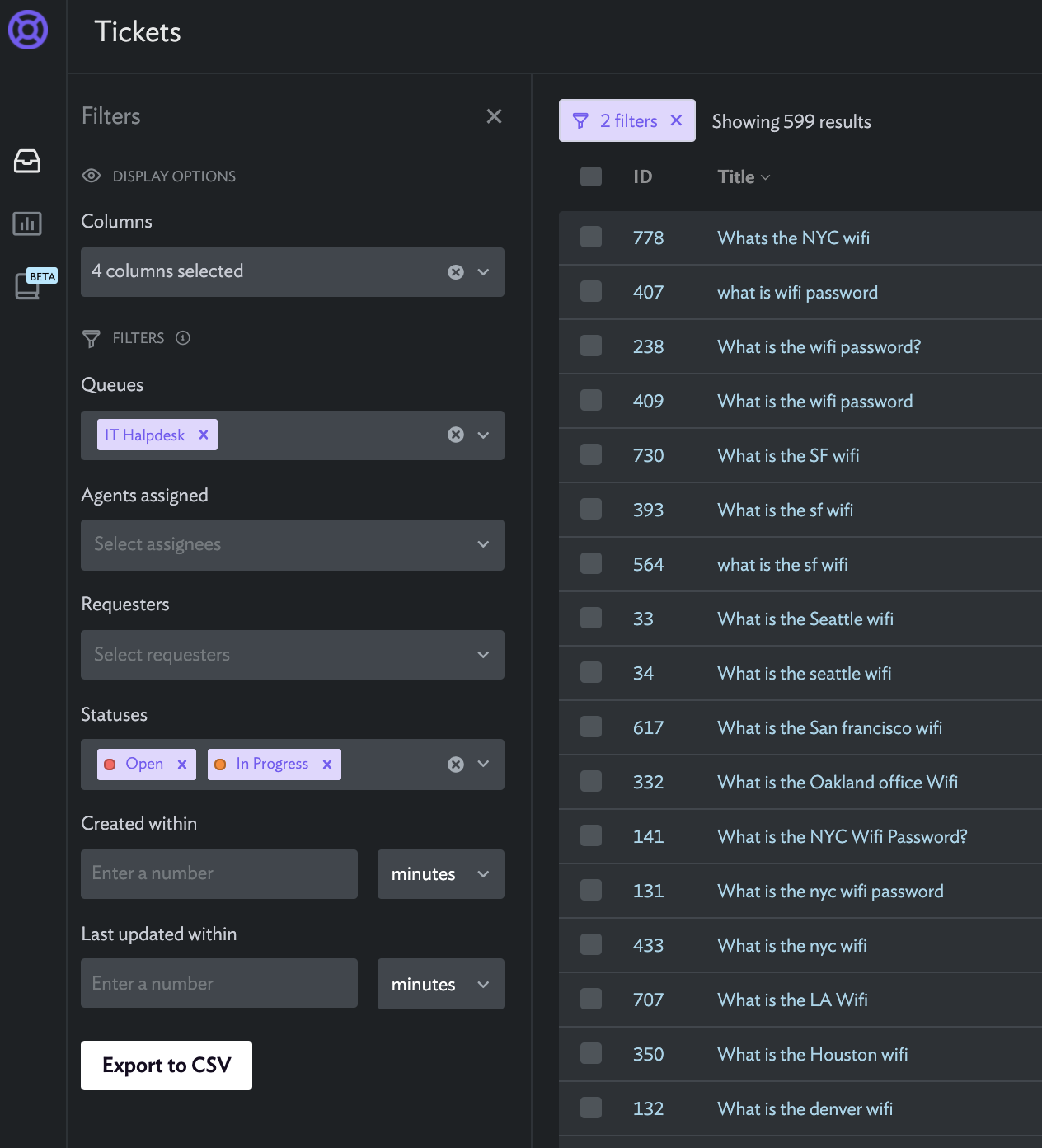 Unassigned Tickets:
Sample URL

https://[slacksubdomain].halp.com/tickets?sort-by=title&sort-direction=desc&statuses=61265af425b3f077fa4e935d,61265af425b3f077fa4e935c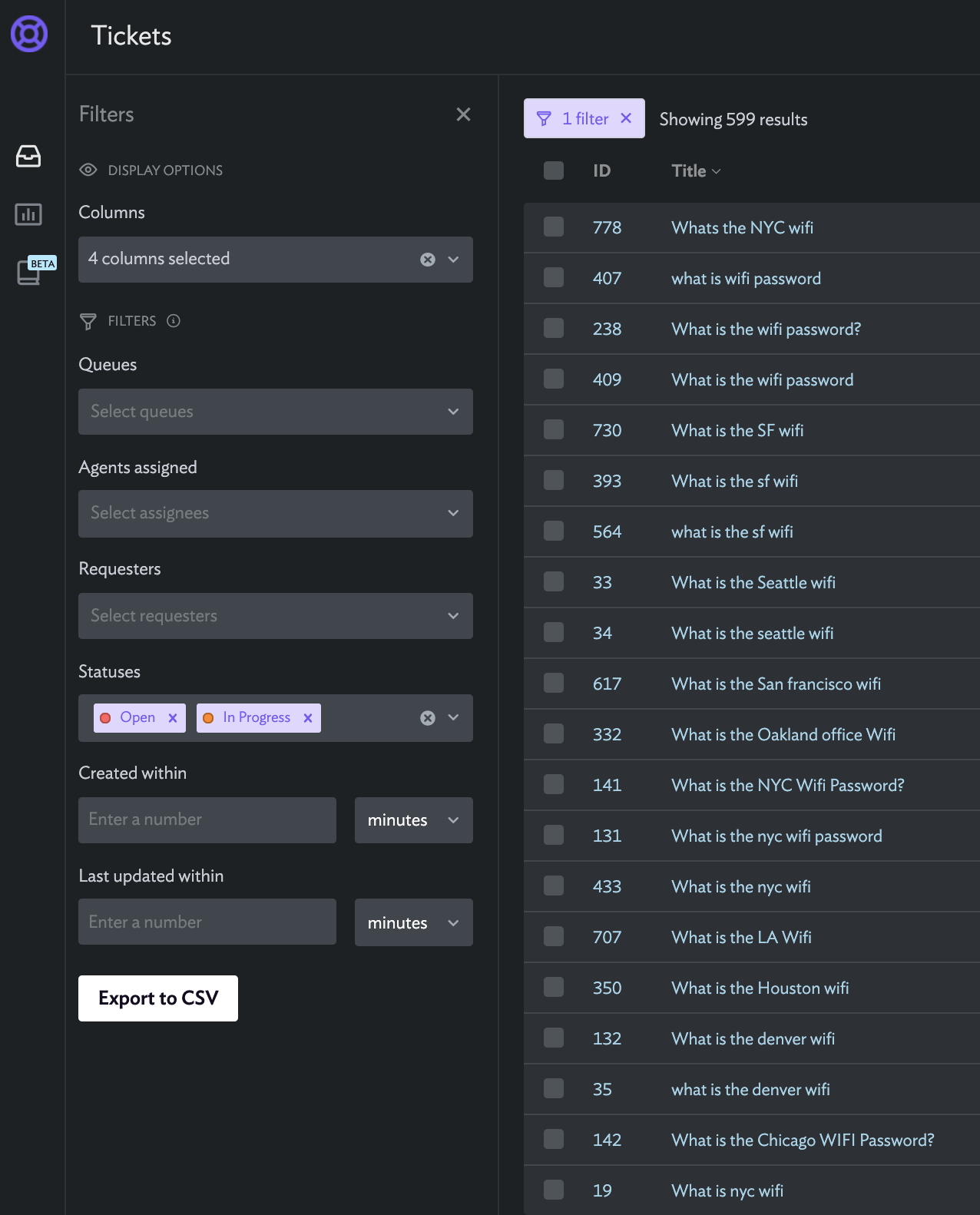 ---
---