Install Assist for Slack
Halp is a lightweight ticketing system that allows for easy ticket creation and management from within Slack. Halp's Slack bot, Assist, is what users interact within Slack, bringing ticketing into your conversations. 
Install Halp in Slack
Prerequisites
:
In order to install the Assist bot in Slack, you need to be a Slack Admin in your Slack workspace.
If you are trying to install Halp in MS Teams, please view this
help doc
.
Visit Halp.com and click Add to Slack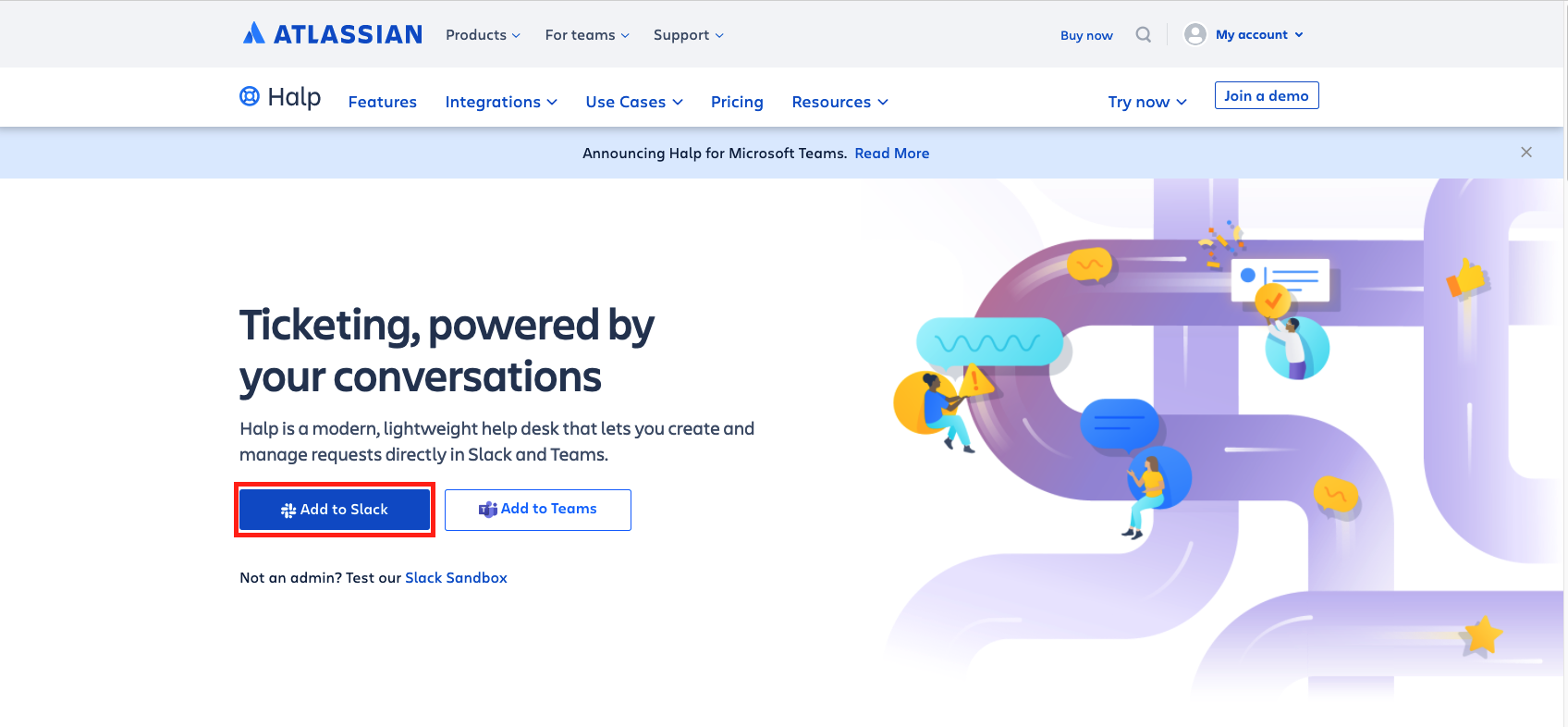 You'll then be prompted to install the Assist bot to your Slack workspace. Use the dropdown menu in the top right corner to select the correct workspace, and click Accept and Continue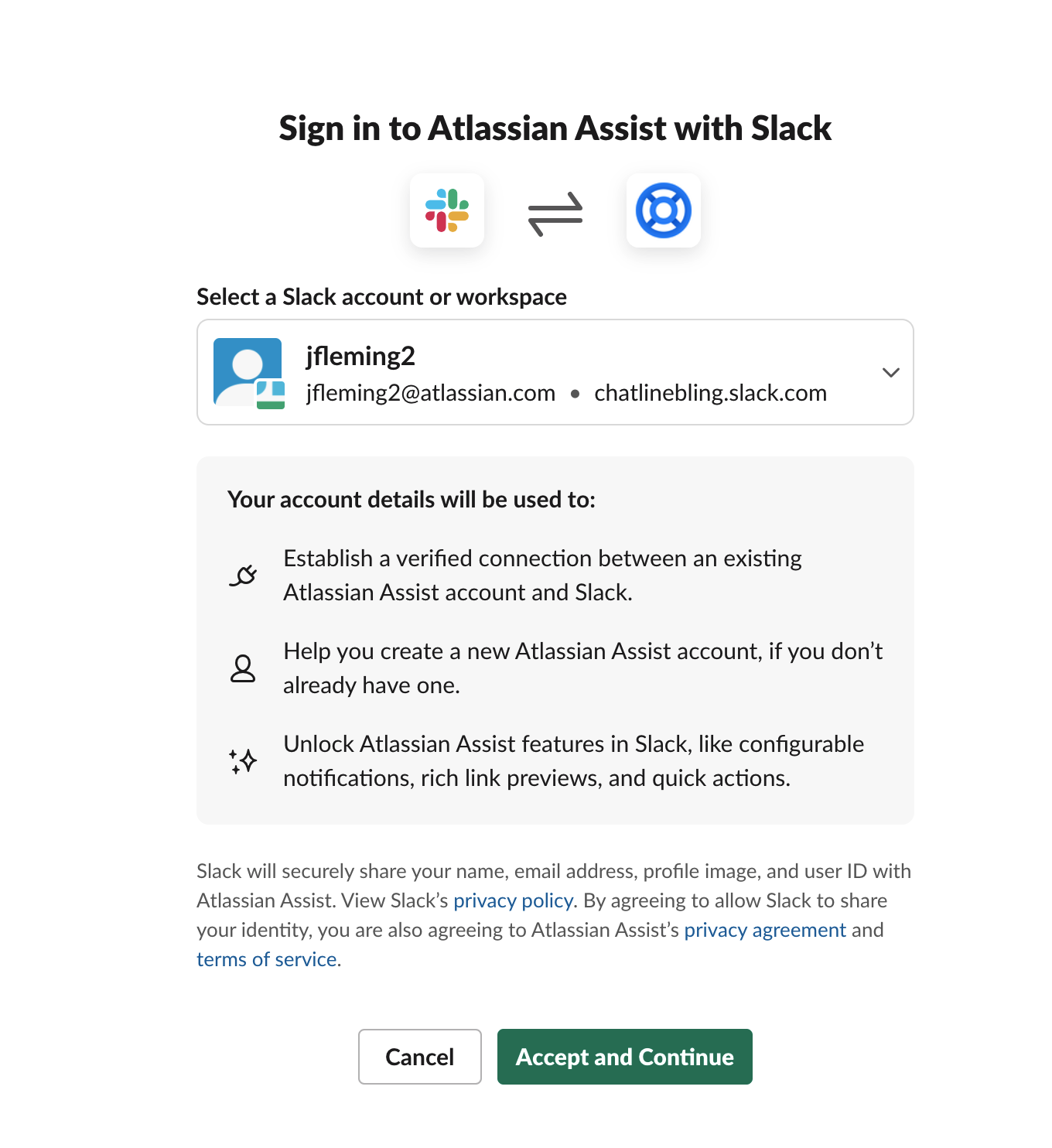 If you're a Slack Administrator, accept the user permissions to complete the installation. If you're not a Slack Admin, your Admin will receive a request to grant permission to install Assist to your workspace. You'll receive an email to confirm when your request has been approved
When you add the bot to your Slack workspace, you'll automatically create a Halp account at [subdomain].halp.com. This is where you can view tickets, access settings, and make adjustments to your account
Customize the Bot's Logo
Prerequisites:
- You must be on a Halp Premium or Enterprise Plan in order to customize your Slack Bot

Logo Requirements:
- Must be between 512px by 512px and 2000px and 2000px
- Must be less than 16mb

Note: Slack does not allow us to customize the image for whispers (messages that are only visible by one user).
Navigate to the Appearance & Auto-responses tab in your Halp Web Settings [subdomain].halp.com/settings/appearance
Click Configure Bot Appearance and change the image

Customize the Bot's Name
In Slack, go to Settings & Administration > Manage Apps
Find the Assist app in your list of installed apps
Go to the Configuration tab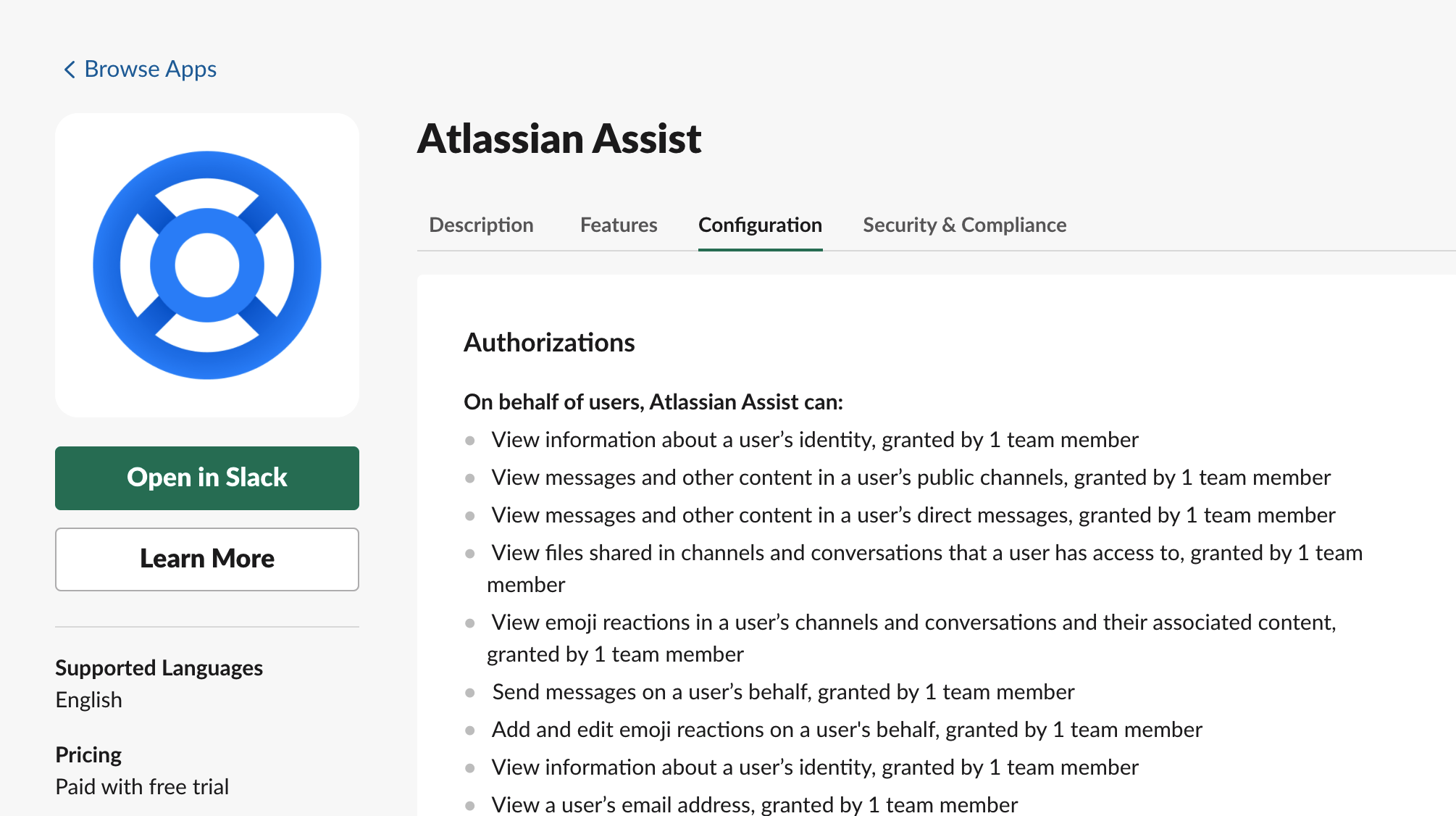 Scroll down to Bot User & click Edit to rename the bot

Save Changes and refresh your slack window
Auto-responses
Prerequisite:
- To customize the Slack bot, you need to be a Halp Admin
- You must be on a Halp Premium Plan or Enterprise Plan in order to customize your Slack bot
Navigate to Appearance & Auto-responses

You'll see 3 places you can edit bot messages:

App Home Message
Bot Welcome Message
Response from Assist Bot

Clicking out of the dialog box will save the settings. You can click Reset to Default at any time to return the messaging to Halp's default messaging
---
---