Create tickets in Halp
Halp is a lightweight ticketing system that allows for easy ticket creation and management from within Slack. Halp's Slack bot, Assist, is what users interact within Slack, bringing ticketing into your conversations.
As a requester, the main function you'll use Halp for is creating tickets via our bot, Assist.
This article goes over all available methods for requesters to create tickets. However, your organization may have established protocols and preferred methods for submission. Be sure to check with the team using Halp on the best way to submit issues to them.
Slash Commands
There are 4 different slash commands you can use to create a ticket: /assist, /halp, /helpdesk, and /support.
From anywhere in Slack, you can type one of these commands and Slack will help auto-complete the result for you. You can optionally type the description of your issue after the slash command.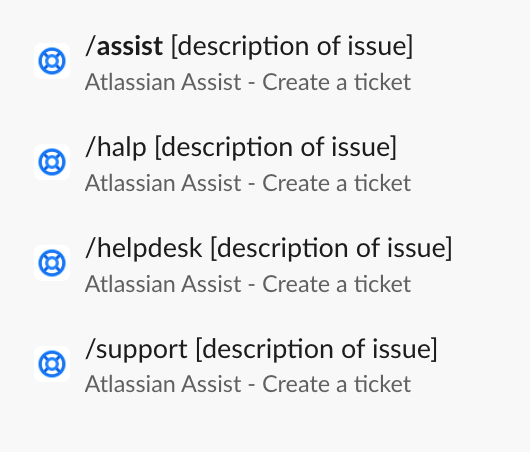 Shortcuts
You can search for Assist shortcuts by clicking the + icon on the message bar in order to bring up the menu. You can also search with the slash commands to bring up these options!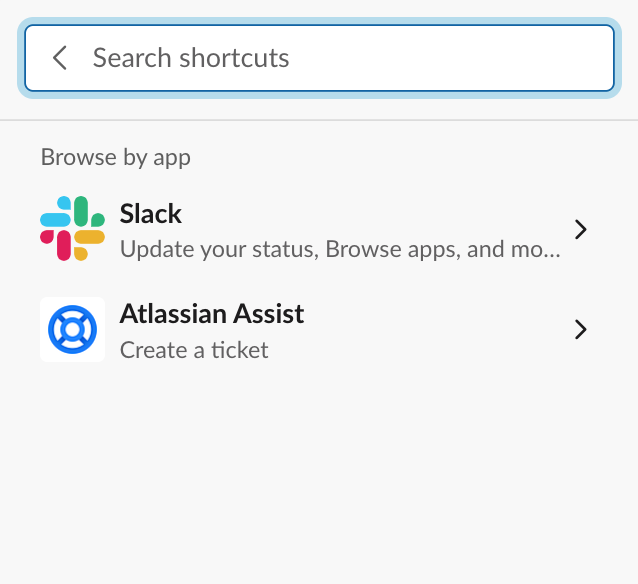 App Home
From the Assist App Home you click the "Raise a Request" button at the top of the page.

Request Channel
The team(s) using Halp may have a specific Slack channel designated for users to submit requests to, usually via an emoji reaction. In these channels, you will send a message and then either apply an emoji or one will be applied for you.

From there, you may need to select what form to use.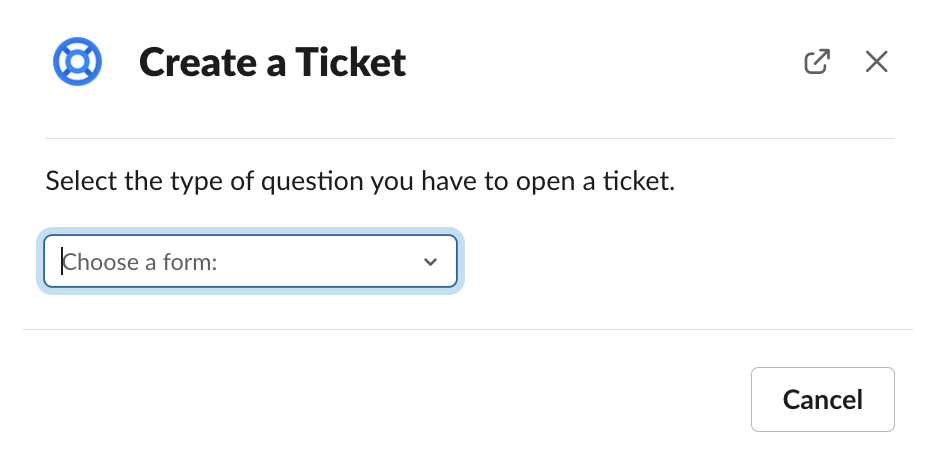 Then, you'll fill out the form!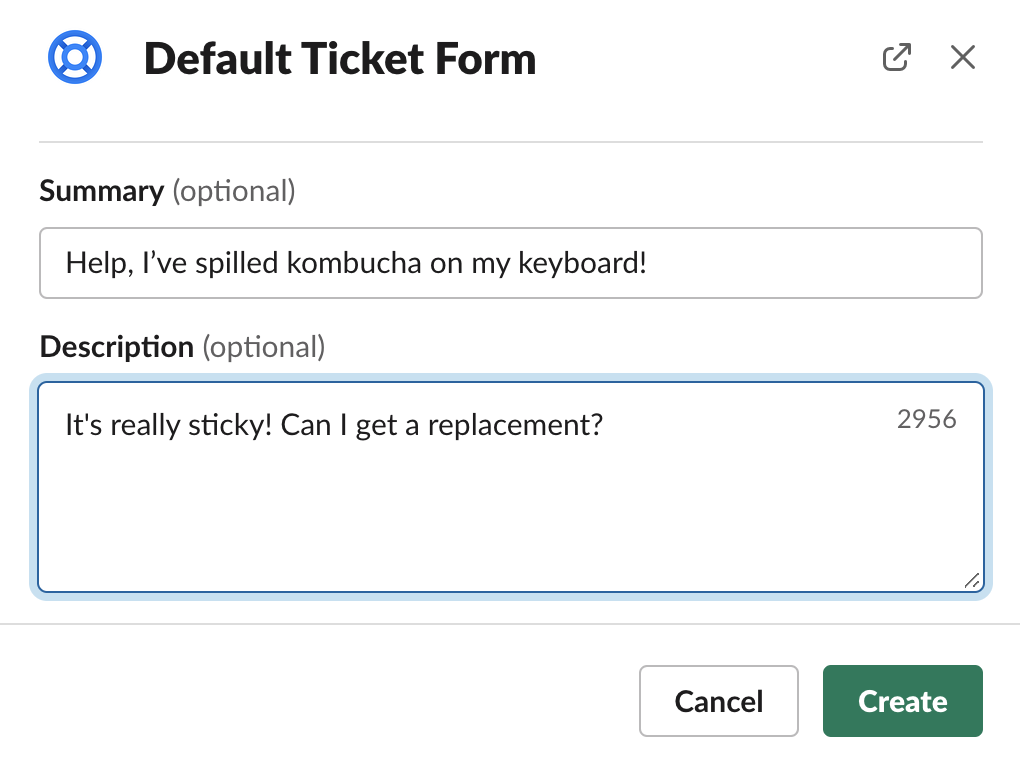 Once you've filled out the form, Assist sends you a message showing you your ticket number, the title of the ticket, and who it is assigned to. Assist also reposts your original message as a comment, in case any edits are made to your original message.
If you see an Expand button (you may not!), you can change the fields you filled out in the form or close out the ticket. But for now, you can continue about your day. When the team responds to your ticket, you'll get a notification from Assist.

Click on the "open thread to reply" link and reply to the ticket if necessary. 
Once the problem has been resolved, either you or the agent can close out the ticket. Then, you'll see an option to rate your experience or reopen the ticket.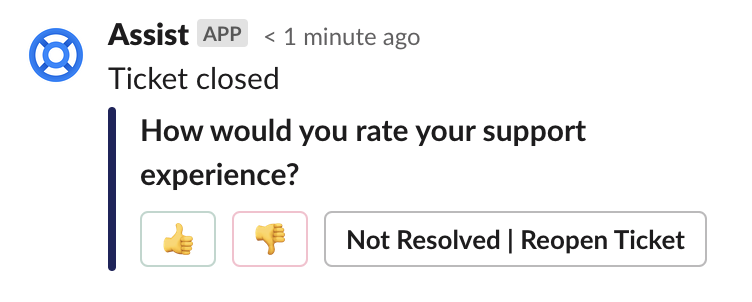 ---
---