Customize your Assist Slack Bot Icon
Often times, it's nice to have your own custom logo and custom bot username. If you're on the professional plan, you can do just that. Go to your Settings > Appearance & Messaging page and click Configure Bot Appearance at the top of the page. From there you should see pop up that looks like this: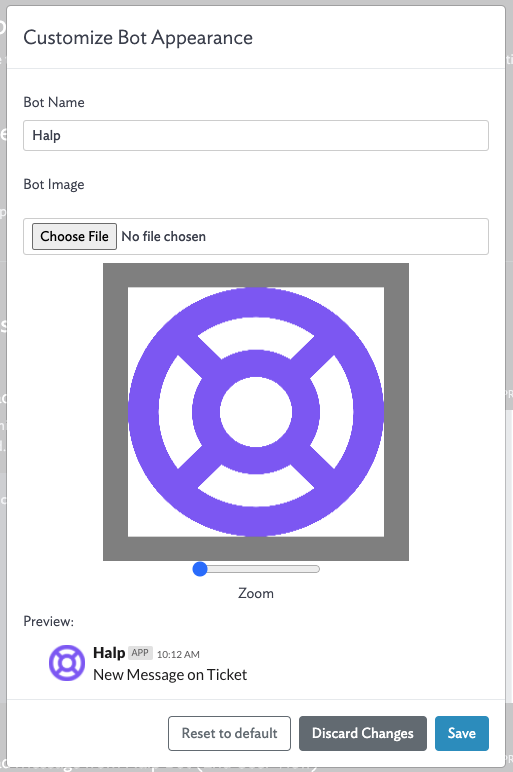 After you're done updating with your logo and username, you can check out the preview at the bottom. Click save to upload the file. From this point on, any public interaction with the bot will have the username and image that you configured. Please note, Slack does not allow us to customize the image for whispers (messages that are only visible by one user).
Logo Requirements:
Must be between 512px by 512px and 2000px and 2000px
Must be less than 16mb
To update the name in Slack sidebar:
Due to Slack permissions, Halp cannot affect the name of the app as it stands in the Slack sidebar. In order to do this, you will have to do it through your Slack settings.
In Slack, go to Settings & Administration > Manage Apps
Find the Assist app in your list of installed apps
Go to the "Configuration" tab
Scroll down to "Bot User"
Click "Edit Bot Name" to the left
Save Changes
Refresh your slack window
Happy Customizing!
Looking for a live demo to show you how all this works? Register for our
weekly webinar
where we answer questions and show you Halp!
---
---