How to Install Halp for Slack
1. Head over to Halp.com and click 'Add to Slack'. (Pro tip: Notify your Slack admin ahead of time that you are adding Halp to Slack.)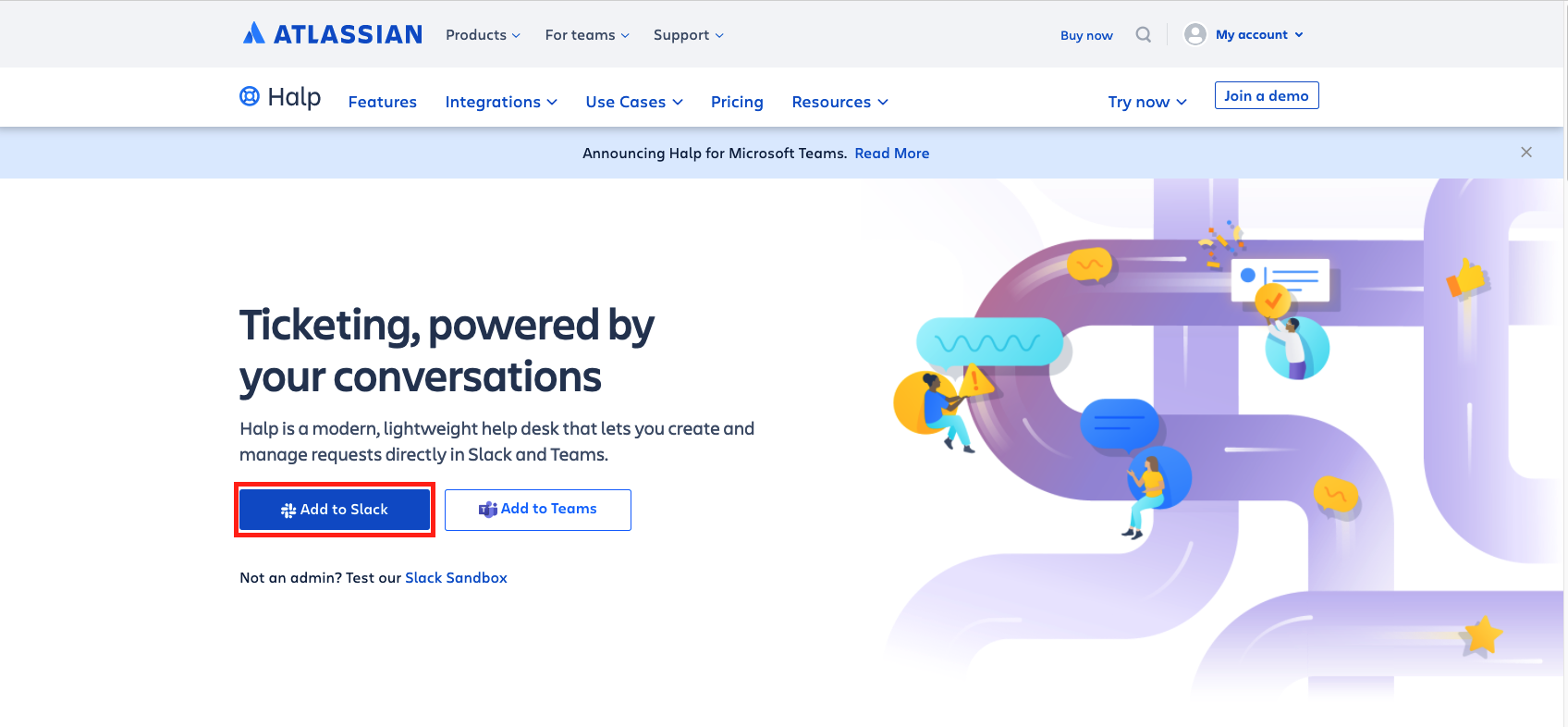 2. You'll then be prompted to install the Halp bot to your Slack workspace. Use the dropdown menu in the top right corner to select the workspace you'd like to, and click "allow" to move forward.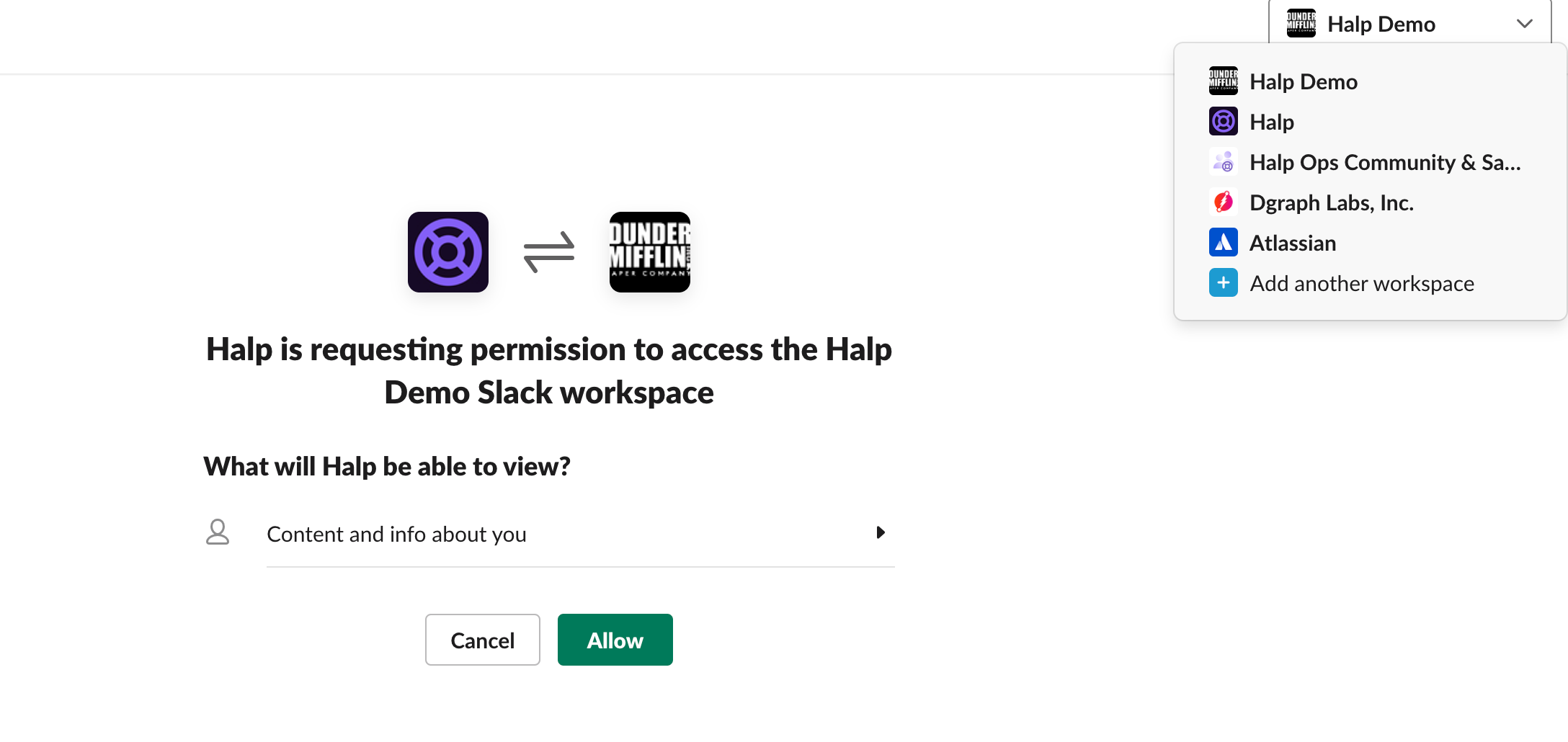 3. If you're a Slack administrator, accept the user permissions to complete the installation. If you aren't, your admin will receive a request to grant permission to install Halp to your workspace. You'll receive an email to confirm when your request has been approved.
4. When you add the bot to your Slack workspace, you'll automatically create a Halp account at "[your workspace name].halp.com." This is where you'll access settings and make adjustments to your account. You can also access settings by clicking on the Halp bot in your Slack workspace and visiting the "About" tab.
---
---